Your August Home Checklist
As summer wraps up, take these steps to get your home and family organized for fall!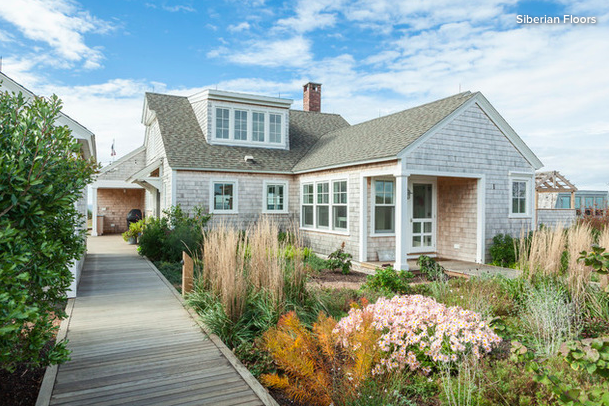 Finish up outdoor projects. Make use of the long August days to finish up any outdoor projects you started (or intended to start) over the summer, from cleaning the gutters to adding a new deck.

Check your home for signs of pests. It's not a pleasant subject, but being proactive when it comes to pests in and around your home is much better than trying to solve a pest problem that has gotten out of hand. The Environmental Protection Agency recommends taking preventative measures such as removing sources of food, water and shelter, and closing off places where pests can enter and hide. If you do need to use pesticides, choose the lowest-risk product first, and use according to the directions. If you hire a pest control pro, ask him or her to use bait and crack and crevice control when possible — fogging should be a last resort.

Get organized for back to school (and work).Consider what would make this fall run more smoothly for your family: a few extra hooks in the entryway to handle coats and bags, perhaps? Or if papers are a constant problem, take the time now to set up a simple filing system and an inbox for each family member.

Clear the way for easy weeknight dinners. A too-packed kitchen (and fridge, and pantry) can make meal prep harder than it needs to be. Clear away clutter to create a clean workspace on the counter, and remove expired, stale and unwanted food from the pantry, fridge and freezer. Donate unwanted and unexpired foods in their original packaging to a local food pantry.

Clean out the garage. If you haven't cleaned out your garage in a while, it's likely this project will take an entire weekend (or more), so plan accordingly. It helps to think ahead and find out where you can take items (donations, hazardous waste, things to sell) before starting, and get a dumpster if you think you will need it. And if you need help, consider hiring someone to assist you with part or all of the process.

Organize closets before fall shopping. Before making any new purchases, spend some time assessing what you already have in the closet: Try on clothing, fold and hang up any clothes on the floor, get rid of items you don't wear and make a list of what you need. Doing this before shopping can help save money and prevent cluttering up your closet. Author:
Brian Santiago
Phone:
720-789-4780
Dated:
August 1st 2016
Views:
426
About Brian: ...